Our Chiropractors have completed a Masters in Chiropractic, are members of the British Chiropractic Association (B.C.A.) and registered with the General Chiropractic Council (G.C.C.). Treatments in our clinics covered by all major Health Insurers.
Our team of highly-skilled practitioners blend techniques from a wide range of fields and specialisms, so you can be assured that we have the right tools to help you get back to being the best that you can be.
As well as the hands-on techniques, we want every patient to understand about their condition and help them learn why this has happened, and what they can do to help manage it.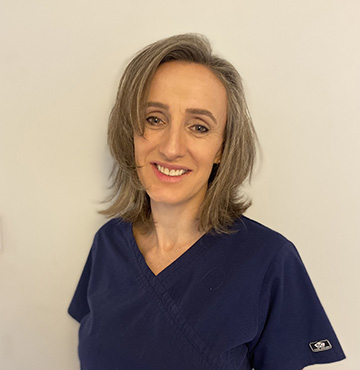 Marianne Delahaye MSc (Chiro) DC
Clinic Owner and Chiropractor
Originally from Bournemouth, Marianne is a registered Doctor of Chiropractic and established Avon Chiropractic Healthcare in 2003. She graduated in 1998 from the Anglo-European College of Chiropractic with a Master's Degree in Chiropractic.
Marianne has broad experience from private practice, her special interests include rehabilitation and pregnancy related pain and treating children. She uses a range of different techniques and often combines treatment with corrective exercises to achieve long lasting results.
She understands that most patients who suffer from back pain, neck pain or other musculoskeletal complaints do so for simple reasons. She is always keen to figure out the cause of the problem, rather than just treat the symptoms.
"A Chiropractor shouldn't just alleviate pain. They should also show patients how to take control of their conditions, by giving them the techniques to help themselves".
Marianne really enjoys learning and improving her skills. Outside the clinics she loves swimming, cycling, running, yoga and music and keeps busy looking after her children. As well as a chiropractor Marianne has completed courses in:
Simon Wood BSc M(Chiro) LRCC DC
Chiropractor
Our Chiropractor Simon graduated from the Anglo European College of Chiropractic (AECC) in 2007 with a Masters Degree in Chiropractic. He worked in Windsor for 6 years before moving to the Midlands to be closer to his wife's family.
Simon became interested in chiropractic after being treated himself for low back pain due to football. With chiropractic treatment, he has been able to carry on playing football, hockey, squash and run a marathon.
Simon believes that patient understanding of their problem is as important as the treatment they receive, and education is vital in managing long term conditions. His interests are in rehabilitation, nutrition, and ergonomics.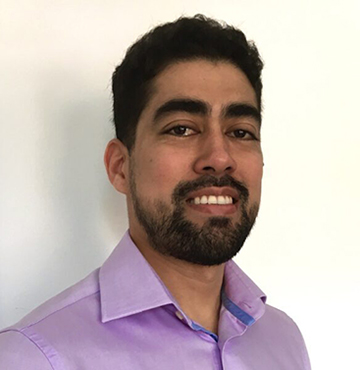 Virgil Walton MSc (Chiro) DC
Chiropractor
Our Chiropractor Virgil graduated from the Anglo European College of Chiropractic (AECC) in 2010 with a Masters Degree in Chiropractic. After working in The Netherlands for four years he decided to move back to the UK in 2014, where he practiced in Buckinghamshire for the next 5 years. He is now pleased to be part of Avon Chiropractic.
From a young age Virgil has been intrigued by the mechanics of the human body, which has led to his interest in Chiropractic.
Virgil has a history in martial arts and now enjoys physical development through gymnastic based movements.
Reception Staff
Ann McAteer
Celine Delahaye
Nathalie Delahaye
Laura Gledhill